The wholesale fabric distributor you choose to work with is just as important as the fabric you choose for your collection.  
That's because how you receive your order and the quality of the fabric can make or break the end product.  
But how do you find the right wholesale fabric supplier? Google "fabric distributors," and you're likely to end up with more questions than answers … or no answers at all if the wholesale supplier you're considering is located on the other side of the world or doesn't live up to the quality it promises on its website. 
When on the hunt for wholesale fabric for your project, here are 5 tips to keep in mind so that you end up with the right partner.
1. Location Matters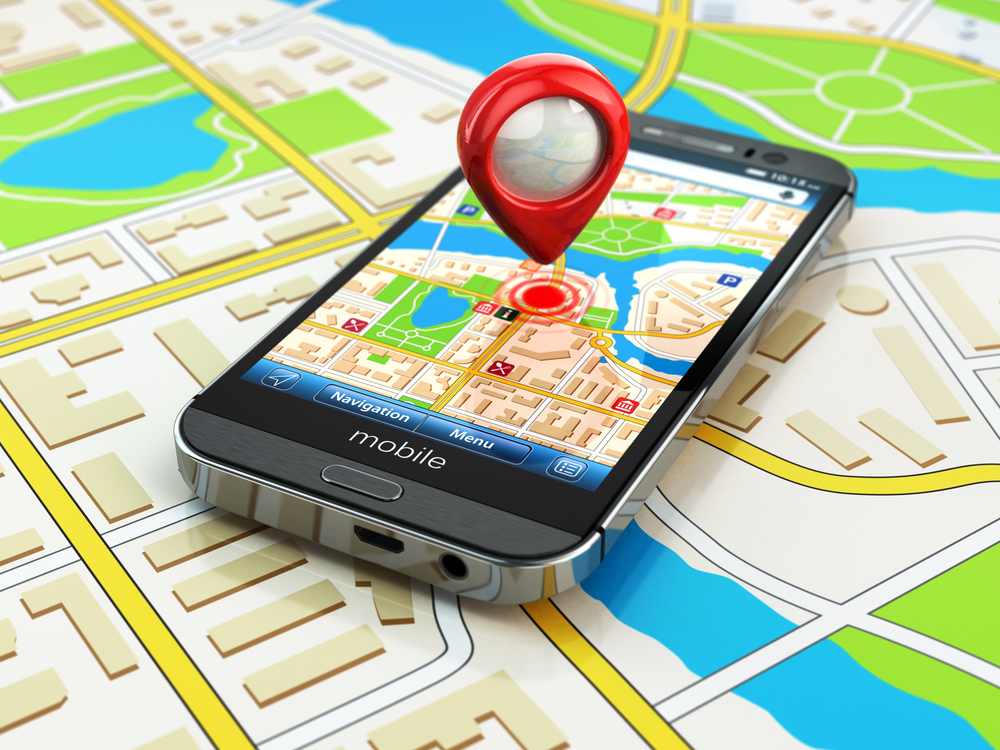 Today, technology can connect us to the other side of the world with a simple click of the mouse or punching a few digits into your phone. However, just because you can connect with someone thousands of miles away doesn't mean that it will be a good connection. 
One of the first choices you'll have to make when choosing a wholesale fabric distributor is where it is located. Finding one down the street, or even in the same city, isn't necessary, but choosing one located domestically versus overseas can make a big difference. 
The European Union and Asian countries such as China and India are among the top leading textile exporters in the world. Therefore, several distributors are located overseas.  
There can be several challenges to working with a company located in a different country, however, including: 
Difficulty communicating and overcoming time zone barriers
Longer shipping times due to distance and customs
Potential delays at customs that could take a significant amount of time to rectify
An inability to visit the distributor onsite
Less recourse if an order is not fulfilled correctly 
Working with a distributor or supplier located in the United States addresses all of the issues outlined above. There are fewer time zones to overcome, shorter shipping times, no customs to deal with, the ability to visit a company onsite and more recourse if an order is not fulfilled correctly. 
You are also more likely to be able to reach the company via phone with any questions, providing you with a sense of security that your needs will be met in a timely manner.
2. Know Where The Fabric Is Sourced
When choosing the right wholesale fabric distributor, the quality of the fabric should matter just as much to the distributor as it does to you. But how do you know if that's the case with a company you are considering? 
A big indicator of quality is where the materials that are used to create the fabric are sourced from.  
For example, linen is a popular fabric used to create high-end products like curtains, upholstery and table linens. It is created using flax grown in cooler climates throughout the world. However, the go-to linen for many home textile industry insiders is created using flax grown in the European coastal communities of Belgium, the north of France and the south of the Netherlands.  
That's because this area is home to farmers who have perfected the art of growing flax over many generations. Planting methods used by farmers in Europe are also far more sustainable.  
Farmers can choose among the 20 or so varieties of flax plants that are available, which helps farmers improve yields through plot-specific sowing. This planting method allows farmers to stagger the maturation of crops based on disease criteria and when a particular variety should be planted. This also reduces the need for fertilizer. 
The end result is high-quality, sustainable flax that creates a durable and luxurious linen fabric.
3. Look For Options That Allow You To Customize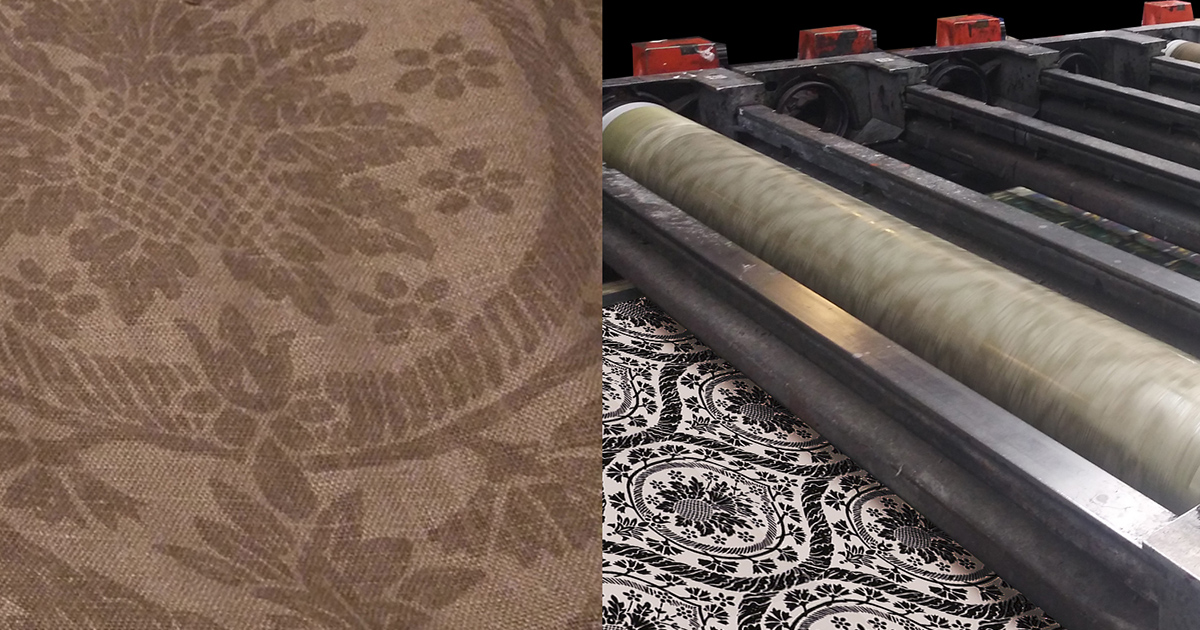 When looking for a distributor or supplier to provide the fabric you need to complete your project, look for one that offers custom services like dyeing and printing. The best wholesale fabric distributors are going to offer this service since they know each project has its own individual needs.  
There's an added bonus to customizing your order as well. In the textile industry, dye lot variations are common and color shifts can happen with "stock" colors. When you have your own custom dye lot created, much more stringent controls are added so the mill can meet the specifications. 
The result is repeatable and reliable with a maximum variation of just 3% to 5%. 
Not sure which customizable techniques you can request? Two printing options that may be available to you, depending on the distributor or supplier you work with, include digital printing and rotary printing.  
Digital printing is an inkjet-based method of printing colorants onto fabric. Rotary printing is a direct-to-fabric printing technique where the image is engraved on precision-cut stencils (screens). A wide range of screens can be used to create a multi-color or intricate design.
4. Make Sure Your Timeline Can Be Met
This is one of the most important qualities to look for in a wholesale fabric distributor. There are several factors that can influence whether your deadline can be met, from the quality of the company you work with to its location and ability to get you your fabric on time.  
A quality wholesale fabric supplier will provide the benefit of a turnaround time that meets, or even better, exceeds your timeline. Working with a company overseas can delay shipping times, so keep that in mind if you're on a tight deadline. 
Even if you customize the fabric or order large quantities of a particular fabric (which you should also check to make sure the distributor carries), your timeline should not be significantly altered. 
No matter what, the best distributors will communicate with you and be upfront with you on expected timelines.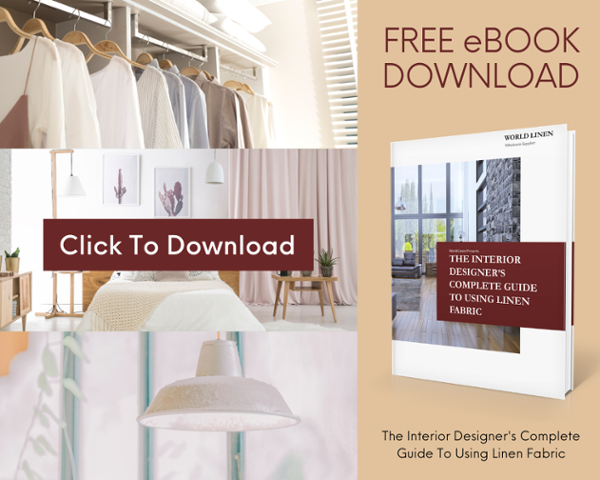 5. A Quality Distributor Won't Hide Other Work
Like with any service you receive, it's important to do your due diligence in finding a reputable company. Unlike the restaurant down the street, relying on online reviews for wholesale fabric distributors or suppliers won't yield the most accurate results. 
Instead, you should ask a company you are considering for a list of references so you can hear about the experiences other professionals have had or are having with the company.  
Ask specifically for references that reflect similarities in the project you are working on. That way, you can hear from other professionals in the same field any challenges or good experiences they have had.  
These types of references can provide you with any issues they have had with the textiles themselves as well … setting you up for the best possible experience working with a distributor and the best possible outcome working with a particular fabric.