Choosing where you get your linen fabric is often as important as the fabric itself. While you can purchase your fabric from a variety of sources, not all may meet your project's needs.  
For projects that require a large quantity of linen fabric, many turn to linen fabric wholesale suppliers, typically the fabric company, to find the best prices or the quantities they need. But is this type of supplier the best source for your linen fabric?  
Here are some of the benefits of working with a wholesale supplier, what you should look for when choosing a partner, and how to find a company that will supply the linen fabric you need for your project.
Benefits Of Working With A Wholesale Supplier
One of the biggest benefits of a wholesale fabric supplier is its ability to provide larger quantities at wholesale costs that you won't get from a distributor. Other benefits include customization and the opportunity for a long-term business relationship.
Quantities And Cost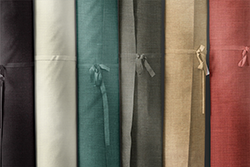 The best wholesale suppliers will make sure you have access to the quantity you need upfront, as well as any subsequent quantity requests should the project warrant extra material.  
Most importantly, a quality linen supplier will work with you to make sure you have the fabric in a timely manner.  
Cost is another important consideration and working with a wholesale supplier for your linen fabric can offer some cost advantages. Purchasing larger quantities also typically allows for an extra discount.
Customization
Many wholesale suppliers will also allow you to customize your linen fabric through services like dyeing and printing. This can be an important benefit since in the textile industry, dye lot variations are common and color shifts can occur with "stock" colors."  
When you have your own custom dye lot created, much more stringent controls are added so the mill can meet your specifications. The result is repeatable and reliable with a maximum variation of just 3% to 5%.
Product Knowledge
 Quality linen fabric wholesale suppliers have extensive product knowledge that can be invaluable when choosing the fabric for your project.  
The reality is that while one fabric may be the perfect fit for one project, it may not be for another. And, it has nothing to do with the quality of it. The slightest change in fabric weight or the addition of special coatings and backing can make a big difference in what your final product looks like.  
Some fabrics are simply better than others for a particular application, and that's information that a knowledgeable wholesale supplier will be able to share with you.  
Long-term Relationships
Working with a wholesale supplier can also provide long-term benefits, including establishing a business relationship. The last thing you want is to feel like a number, especially considering the importance of the linen fabric you are about to purchase. Building a long-term relationship with your fabric supplier will instill confidence that you have a partner for any future projects.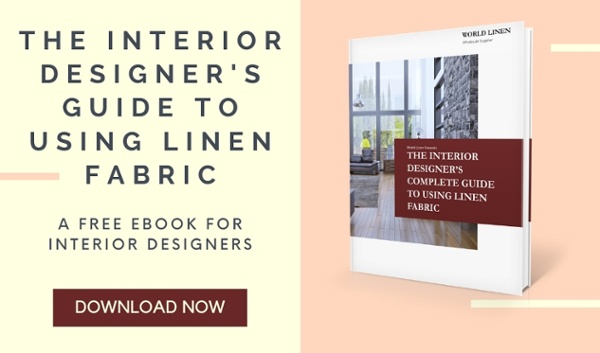 What To Look For In A Supplier
When choosing the right wholesale fabric supplier for the linen fabric you need, keep in mind the following qualities to look for: 
Fabric Source
An important indicator of the quality of your linen fabric is where the flax used to create it was sourced. Linen is created using flax grown in cooler climates throughout the world. However, high-end and durable textiles are created using flax grown in the European coastal communities of Belgium, the north of France and the south of the Netherlands. 
It's here that farmers have perfected the art of growing flax over the course of many generations. It's also important to note that planting methods used by farmers in Europe are also far more sustainable, using less fertilizer and water in the process.
Customized Services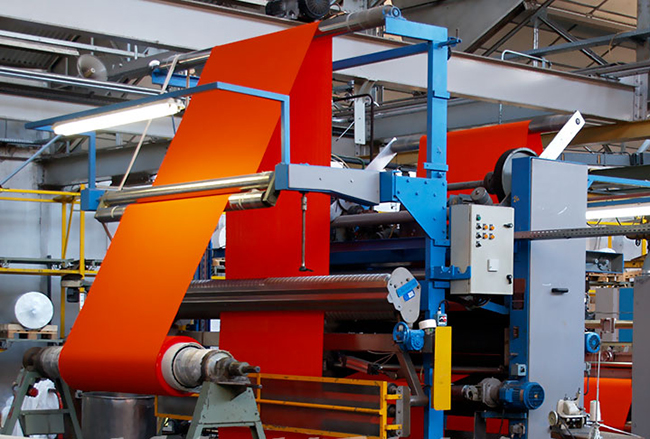 Above we noted that the best linen wholesale fabric suppliers allow you to create your perfect fabric through custom services like dyeing and printing. But what kind of printing options should you look for?  
Typically, there are two options that may be available to you. These include: 
Digital printing, which is an inkjet-based method of printing colorants onto fabric.
Rotary printing, which is a direct-to-fabric printing technique where the image is engraved on precision-cut stencils, called screens. Multiple screens can be used to create a multi-color design and can produce vivid colors and intricate designs.
Deadline
Your deadline is integral to the success of your project. Even if you are taking advantage of customized services, any adjustment to your delivery time should not be unreasonable. Keep in mind that where your supplier is located and the size of your order can impact delivery times. 
No matter what, the best wholesale suppliers will communicate with you and be upfront with you on expected timelines.
How To Find A Linen Fabric Wholesale Supplier
Now that you know the benefits a linen fabric wholesale supplier can offer, and what to look for when choosing a supplier, how do you find one? Here are a few ways:
Ask For References
One of the best ways to find a linen fabric wholesale supplier is to reach out to other local companies that have similar projects as yours. This allows you to hear about other professionals' experiences that can save you from costly mistakes.
Visit A Showroom
If your project is in the planning stages and you have more time to spare, a visit to a showroom can allow you to get a closer look at the linen fabric you are considering. Most fabric companies have showrooms in different locations across the country.
Consider Location
It may be tempting to only consider linen suppliers nearby, but in today's digital age, the number of choices available to you can be tenfold. However, going too far of distance isn't always the best choice.  
One aspect you will need to consider is whether you want to work with a domestic versus foreign supplier. Working with a company in a different country can offer several challenges, including difficulty communicating and overcoming time zone barriers. There are also potential customs issues to consider as well as longer shipping times. 
Working with a supplier in the United States, however, offers several benefits, including:
Fewer time zones to overcome
Shorter shipping times
No customs to deal with
More recourse if an order is not fulfilled correctly
The ability to visit a company onsite
An easier time reaching the company by phone with questions
Secure A Successful Project
Finding the perfect wholesale supplier to meet your project's needs can feel a little overwhelming. It's important to find the right fit from the beginning to ensure you get the highest quality linen fabric in the quantity you require to ensure the success of your project. 
For more advice on how to secure a quality wholesale fabric supplier, check out our article, 5 Reasons To Buy Linen Fabric From A Supplier.