While you may have already heard about interior designers' hottest design trend predictions for 2022, there are a few that everyone seems to agree on.
According to most interior designers, the trends are showing a shift toward the use of comfortable, sustainable and timeless materials in gorgeous colors and patterns. 
That means that how homeowners and designers are choosing to drape windows, upholster furniture and dress tables will play a big role in this evolution of the home and office.
Here are some of the trends that most designers agree are the ones to watch out for in 2022.
Mindful Spaces
Over the past two years, unprecedented numbers of employees have worked remotely. As more companies are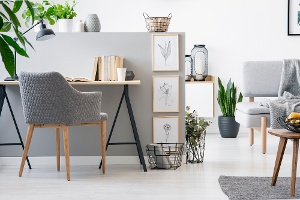 making plans to eventually return their workers back to the office, they're also looking at how they can make this transition as comfortable and seamless as possible.
To create a sense of home in the office, look for more designers to incorporate "home elements." Popular choices may include comfortable upholstered chairs and wood flooring that adds warmth. Soft lighting can eliminate the harsh look that overhead fluorescent bulbs have provided for decades.
Look for more employers to also want to incorporate flexible layouts in their office design. These layouts allow employees to step away from their traditional desks to take a phone call or work on research in a more comfortable setting. These pod areas can simply be unused corners or smaller private rooms that are transformed into flexible workspaces adorned with French linen curtains, upholstered walls or pops of color.
Sustainable Elements
The trend to incorporate more environmentally-friendly pieces into a room will continue, as more clients will choose to embrace a sustainable approach to designing their homes and office spaces.
Natural finishes will be at the top of the list this year, with wood, stone and rattan expected to be top choices. Utilizing fabric that has a positive impact on health and the environment will be in demand as well.
Fabrics like linen feature several health-friendly features. That is because the cellulose-based fibers of the flax plant that are used to construct linen are hypoallergenic, moisture-resistant and breathable.  The fact that flax is naturally hypoallergenic makes linen a great fabric choice for anyone who may suffer from allergies or have sensitive skin. Also, linen can absorb up to 20% of dampness before the fabric begins to feel wet. 
Linen is also environmentally-friendly. Because flax requires very little water to grow, farmers do not need to irrigate or fertilize during this process. This means that flax typically requires fewer pesticides, herbicides and fungicides. You can read more about the sustainable process of growing and harvesting flax in our article, Why Ancient Linens Are Still Coveted Today.
Experts also predict that many designers will also see a demand for upcycling, or repurposing existing furniture. Giving a piece of furniture new life can be as simple as reupholstering it or using a slipcover. 
Brown Is Back
Brown has long represented warmth and relaxation. Yet in the design world, it's often associated with a 70s vibe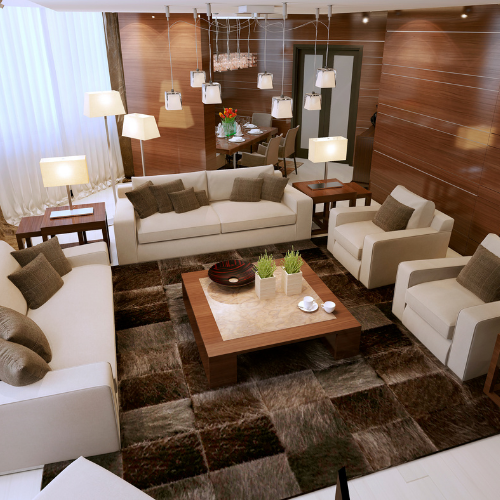 that some may find more appealing than others. 
However, for those who love the earth tone that evokes comfort and simplicity, there's good news ... Brown is back.
Brown is on trend to be a popular color this year, with shades like chocolate brown, terracotta and toffee warming up many spaces. Great combinations include pairing dark shades of brown with golds, coppers and greens to create a natural yet vibrant look.
Bold Colors
It's no surprise that more clients are wanting natural, calming colors for their living and work spaces. However, expect to see a twist on these colors that incorporate bold earthy colors.
In addition to browns, designers can expect to see a surge in other 70s-inspired colors as well, from sage to mustard and terracotta colors. 
Undertones of colors like persimmon, pastels, aqua blue, mulberry, mushroom and sunflower are also highly sought after and perfect for cozy accent pieces like pillows, table decor and chair slipcovers.
Layering And Textures
Minimalism will take a back seat to layering and textures this year. A focus on personalization will be a priority among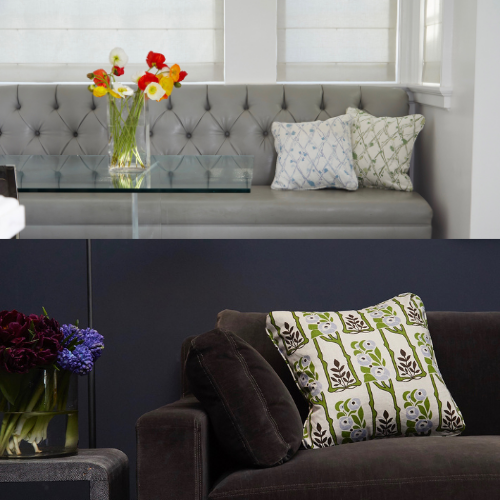 many designers who will use layering and textures to add visual appeal and depth to a space.
Simply combining shades and textures can create an elegant, layered look. Accent pillows, lampshades and other home decor items can provide subtle flashes of color without overwhelming a space, using hues like soft pinks, fuchsia and lilac.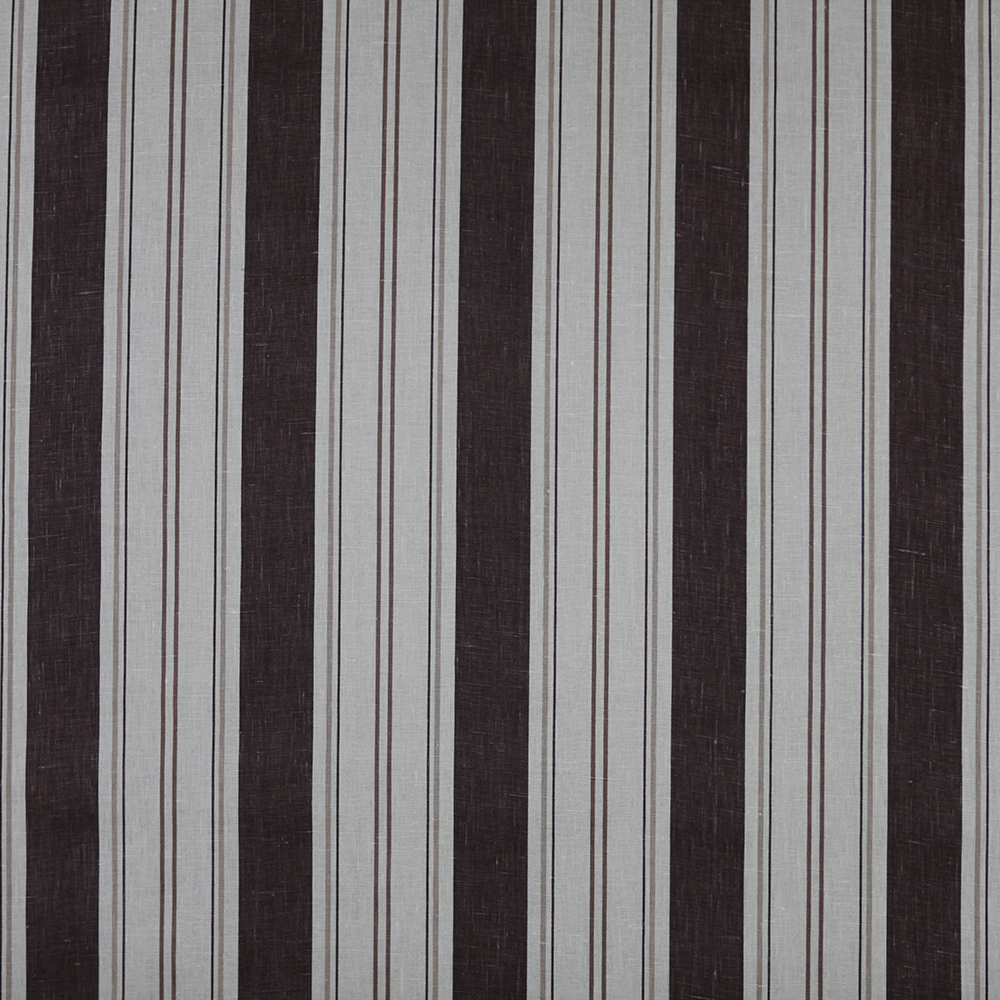 Embellished designs that incorporate the use of striped upholstery fabric and floral patterns will be on display in 2022. Marble and animal print patterns will also highlight a trend toward embracing layers and color this year as well.
A popular way to achieve this high-end look is through rotary or flat bed printing. Rotary printing is a direct-to-fabric printing technique where the image is engraved on precision cut stencils (or screens). Multiple screens can be used to create a multi-color design and can produce vivid colors and intricate patterns.
In addition to creating crisp lines and detailed images, screen printing allows inks to penetrate the fabric, which holds color better and longer.
Designers can add another dimension using a fabric with a weave pattern. Damask linen is a type of linen that has been compared to embroidery. During the weaving process, patterns are formed giving this type of linen an ornate look. Designs often can be subtle, appearing to the eye as the light changes or vantage point changes in a room. 
Bringing The Outdoors In
When the weather is nice, there's often no better place to put your feet up or enjoy a glass of wine than a backyard patio area. Enhancing outdoor areas offers an opportunity to gain living space while also adding a relaxing oasis perfect for gatherings or enjoying a little solitude.
Through the use of stylish furniture and fun, weather-resistant fabrics, designers can help families expand their entertaining space without sacrificing style. 
Popular this year are coastal collections that incorporate colors like sky blue, dove grey, lemon yellow and oyster. 
Other additions that will spark outdoor fun include incorporating fire pits, potted plants with fragrant herbs and flowing fountains that create a relaxing ambiance into a design.
A Year Of Changes
While sustainable design will continue into 2022, look for a change in how fabric is used to design the home. Bringing the outside world in and creating a comfortable environment in which to work, live and rest will be at the forefront of design this year. 
Custom dyeing and print services allow personalized design to thrive, using a soothing palette of colors and vibrant textures to create depth. Comfort will take center stage, however, thanks to fabrics like linen that have stood the test of time and proved to be a timeliness textile.