Linen has been used to create exquisite home furnishings for hundreds of years. Its popularity has far from waned, with linen one of the home textile industry's most desired fabrics.
Among the different hues and textures, white linen provides the look needed to create a powerful statement piece that is timeless and elegant all in one.
Here are four rooms that white linen will transform, offering a breath of fresh air and long-lasting luxury.
Living Rooms
Linen makes an excellent upholstery fabric for living room spaces. Upholstery, slipcovers and draperies made with white linen fabric can transform a space by incorporating unique patterns, textures and layering options.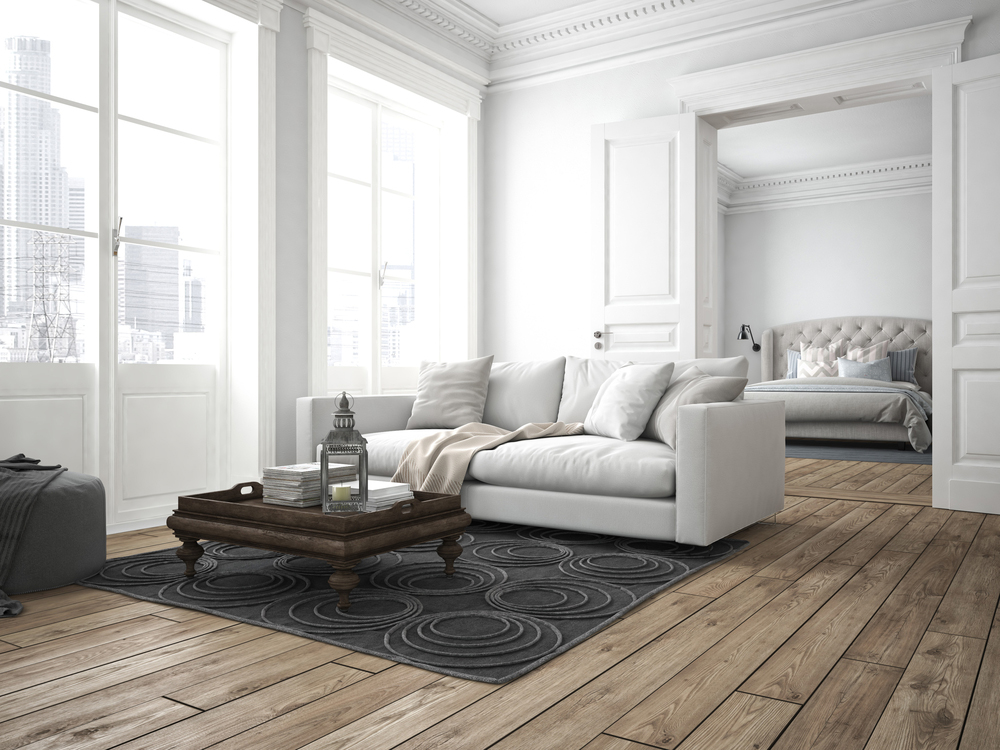 Subtle variations of white linen leave a lot to be explored, offering slight hints of beige, grays and creams. The purest whites offer striking pieces that can be contrasted with accessories dyed in vibrant colors. 
Linen fabric does not pill or stretch, and it resists wear and tear that can quickly diminish the piece's lifespan. This makes it ideal for furniture and slipcovers, which are naturally high-traffic areas in a home.
This textile is also extremely easy to care for … a quality many of your clients will likely desire. While white linen may seem challenging to keep clean, the opposite is true. 
Slipcovers can be cleaned using a washing machine and dryer, and upholstered furniture can be spot cleaned. Stains simply require spot cleaning with mild detergent and water. Other options include spot cleaning the fabric with club soda, baking soda or even a small amount of white vinegar, followed by blotting the stain with a towel. 
White linen curtains will also pull together a room, playing an important role in the overall feel of a living space. Because linen comes from the cellulose-based fibers of the flax plant (you can read more about how flax is grown in our article, What Is Linen Made From?), these flax fibers are moisture-resistant. 
This is important because linen can absorb dampness up to 20% without even feeling wet. It's often hidden dampness that leads to bacterial growth, and because curtains are adjacent to windows, this feature keeps a space healthier over time.
Bedrooms
Bedding constructed from pure 100% linen exudes comfort.
Linen is also an excellent choice for fabric that sustains its comfort year-round … keeping your clients warm in the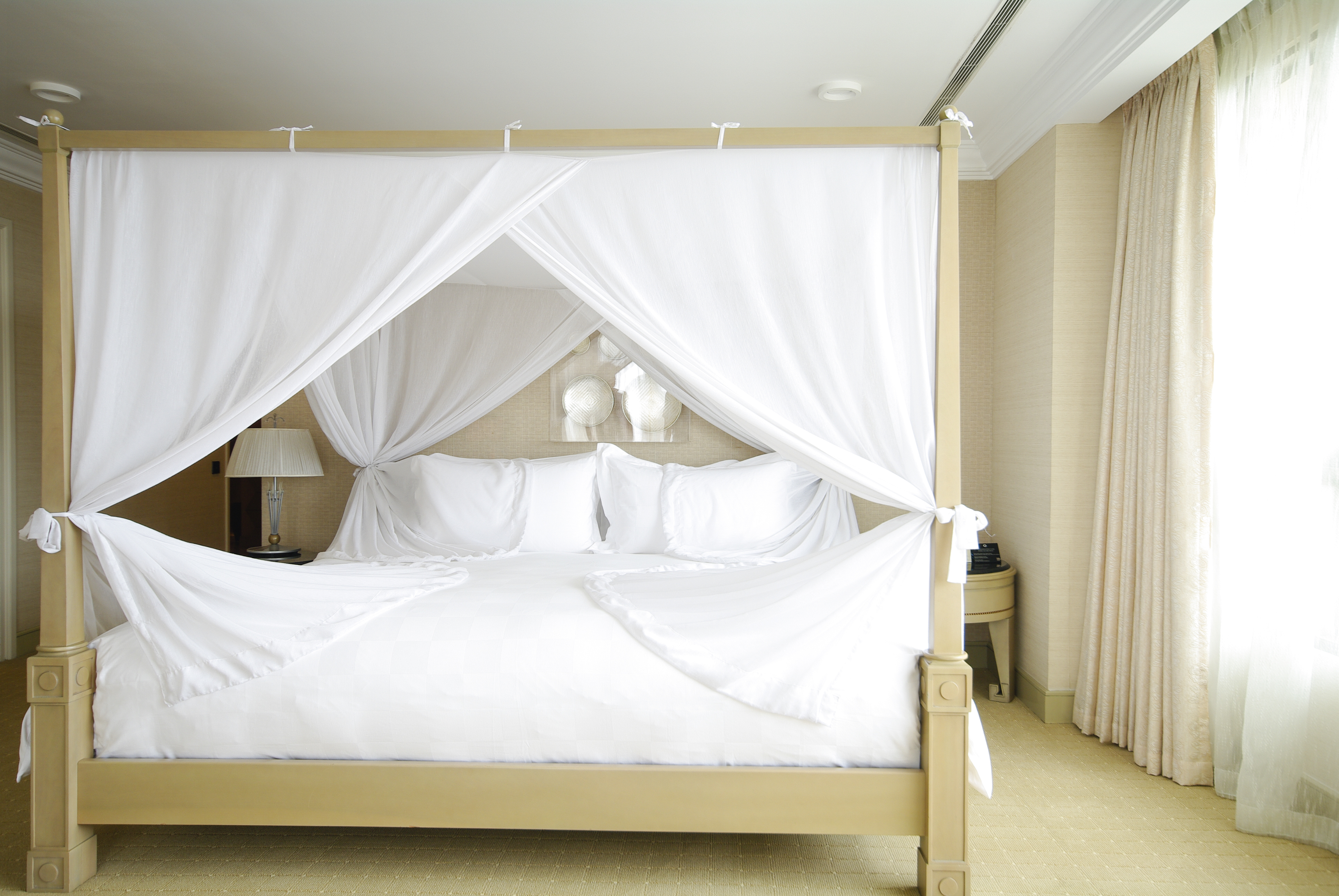 winter and cool in the summer. In any climate, the breathability of linen helps provide a better night's sleep by offering better regulation of your body temperature.
Flax is also naturally hypoallergenic. It is considered to be a natural fiber that is friendly to a person's skin, making it the optimal choice for allergy sufferers. 
Clients with allergies typically wash bedding more frequently in an effort to get rid of dust mites and other irritants. Because linen gets better as it ages, it holds up well against frequent washing and actually gets softer thanks to its durable nature.
Even headboards can be constructed using white linen, offering a clean, minimalist look. Because white linen features a gender-neutral look, headboards and bedding constructed with white linen offer mass appeal. 
Dining Rooms
Linen tablecloths, napkins and placemats create an exquisite dining experience. In addition to a rich palette of whites and creams that are available through custom dyeing and print services, white linen can feature intricate patterns that elevate the ambiance of the dining room.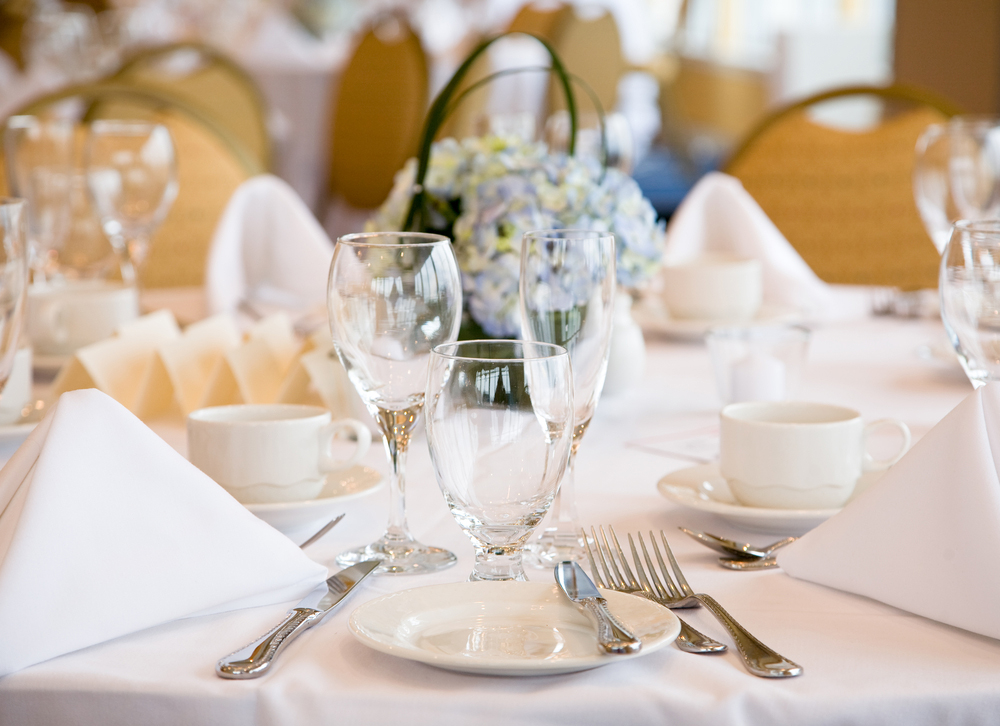 Damask linen offers a more delicate look that often resembles embroidery. This design gives table linens an ornate and elegant look that is ideal for formal dining. This design is fashioned through techniques that are based on ancient weaving methods, offering magnificent draping and a soft finish.
For a more traditional look, sheeting linen offers an untextured appearance. This look retains its elegance without drawing too much attention away from the rest of the tablescape. When paired with white hues, this type of linen is perfect for occasions where what's on top of the table is the focal point, such as weddings and other ceremonious occasions.
Designers use another option, plain-woven linen, to create kitchen linens like towels and napkins due to their weave strength. This weaving pattern offers durability but not the decorative look that the damask provides.
Rotary printing, a direct-to-fabric printing technique, can also take white linen tablecloths to the next level. During this process, an image is engraved on precision-cut stencils, called screens. Multiple screens can be used to create a multi-color design and can produce a pop of vivid colors and sophisticated designs.
Office Spaces
Whether you're designing a home office or work office space, white linen can create an elegant workspace. Offices
are often high-trafficked areas, making it essential to design a space with durable yet attractive fabric that sets the tone for the room.
Linen upholstery and draperies accomplish these goals, yet there's one use of linen that is often overlooked … wallpaper.
Especially in corporate offices, neutral colors provide a non-distracting and calm space for employees. Rather than paint walls a neutral shade, wallpaper made with linen creates a unique space by adding texture without overwhelming the decor of the room.
In addition to repelling dust, linen wallpaper can provide thermal and acoustic insulation, offering an extra bonus to sound-sensitive spaces or companies wanting to save on their heating and cooling costs. 
Because of its breathability and natural hygienic properties, linen wallpaper prevents the growth of mildew and fungi, making it a more allergy-friendly option for your workspace. It's also breathable and porous, which allows air to pass through the fabric easily. For budget-conscious clients, linen's durable properties also make it a much stronger choice than paper, enhancing its lifespan.
Looking for more reasons why white linen is a top choice among designers? Our article, Pros And Cons Of Linen Upholstery Fabric, offers additional reasons why linen may or may not be the right choice for your project.