Wholesale fabric suppliers can be a great way to get a good price for the material you need for a project.
However, shopping for wholesale fabric can offer several more benefits beyond cost as long as you work with a quality supplier. These include:
Quality customer service
Turnaround times that meet your deadlines
The ability to fulfill your quantity requirements
Custom services like dyeing and printing
Below we'll explore each of these areas, as well as what you need to know when looking for a supplier for your project.
Quality Customer Service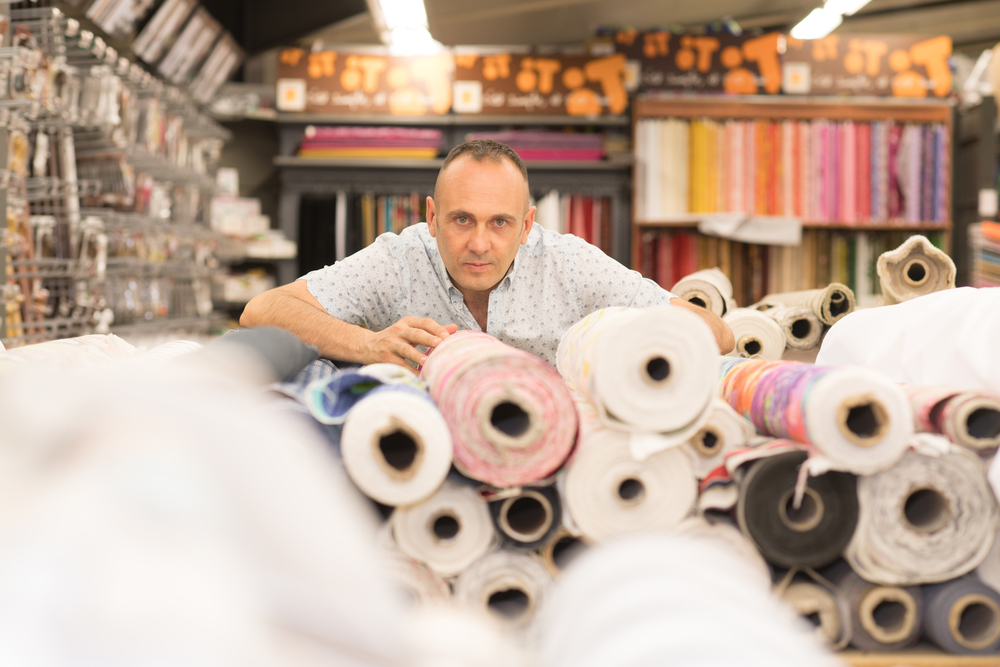 Customer service can make or break a company. After all, good word of mouth is important in any industry. 
The best fabric suppliers will offer excellent communication and be available to answer any questions you have in a timely manner. 
One area you may want to closely examine is where your supplier is located. This can have a direct impact on the quality of customer service you receive. That's because wholesale supply companies located overseas may offer more challenges than solutions. 
Working with a wholesale fabric supplier outside the United States may cause several problems, including:
Difficulty communicating and overcoming time zone barriers
Longer shipping times and potential delays at customs leave you wondering where your product is
More difficulty getting an order corrected should the wholesale supplier not fulfill it correctly
Typically, you will experience more benefits if you choose a supplier located domestically. This is especially true when buying linen fabric because most linen is made in either Europe or Asia. 
A domestic linen company can provide better customer service and still offer great prices. And, it will be easier to reach the company by phone for any questions or problems. 
Turnaround Times That Meet Your Deadline
If you are in need of fabric for your project, it is important to receive your order in a timely manner so you can meet your production deadline. Working with a quality wholesale fabric supplier provides the benefit of a turnaround time that meets or exceeds your timeline.
Ordering from a supplier overseas can delay your order, either because of customs issues or simply longer shipping times, so make sure you take this into account when deciding whether to work with a domestic or overseas supplier.
In addition, the quality of the supplier you are working with also impacts how quickly you receive your order and how well your supplier communicates with you regarding an expected timeline.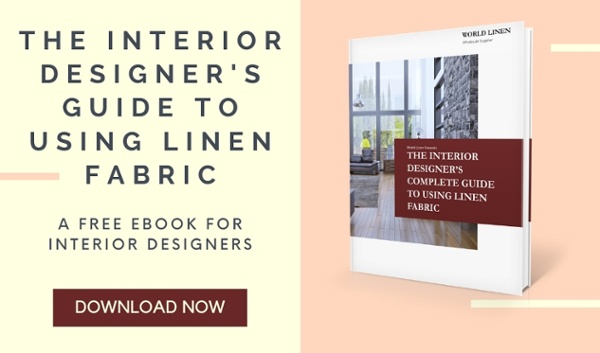 The Ability To Fulfill Your Quantity
One of the main reasons you may be shopping from a wholesale fabric supplier is to purchase larger quantities that you can't always find in a store. Wholesale fabric suppliers will have these quantities on hand - and more. 
A quality linen supplier will work with you to make sure you have the quantity of fabric you need in a timely manner. 
In fact, it's important to work with a supplier that has built strong relationships with the farmers who are responsible for cultivating the crops used to construct linen, the mills where the fabric is spun and weaved, and the dyeing mills that are run by highly skilled workers. You are more likely to not only have access to the quantities you need but can rest assured quality control is of the utmost importance.
Custom Services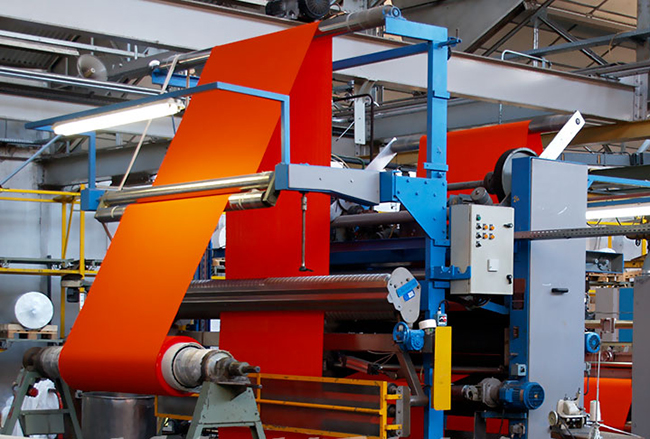 Quality wholesale fabric suppliers will allow you to create your perfect fabric through custom services like dyeing and printing. 
In the textile industry, dye lot variations are common and color shifts can happen with "stock" colors. However, when you have your own custom dye lot created, much more stringent controls are added so the mill can meet your specifications. The result is repeatable and reliable with a maximum variation of just 3% to 5%.
Custom printing is another great way to add a design to your fabric. Typically, the two printing options that may be available to you include: 
Digital printing, which is an inkjet-based method of printing colorants onto fabric.
Rotary printing, which is a direct-to-fabric printing technique where the image is engraved on precision-cut stencils (screens). Multiple screens can be used to create a multi-color design and can produce vivid colors and intricate designs. Crisp lines and detailed images are created using screen printing, allowing inks to penetrate the fabric and hold color better and stronger.
Even if you are taking advantage of customized services, while this may lengthen the delivery time, the best suppliers should be able to offer these services in a reasonable timeframe.
Best Qualities Of Fabric Suppliers
Now that you know some of the benefits of working with quality wholesale fabric suppliers, what else should you look for when searching for a partner for your project?
The best fabric suppliers should be able to offer you references of their work. 
Why are references important? Hearing about the experiences other professionals have had working with a supplier you are considering is critical to doing your homework. Just like how you would read about others' buying experiences with a product or service you are considering, you should do the same with a fabric supplier.
And the stakes are even higher, considering the right or wrong wholesale fabric supplier can make or break your project right from the beginning. It's often the case that the quality of the supplier also extends to the quality of the fabric.
Other qualities to take note of include:
Whether a supplier requires minimum orders. Wholesale suppliers, in particular, might require a minimum order quantity, which could leave you spending more money than intended.
If only superior yarn or material is used. With linen, for example, you should look for a supplier whose collections use yarn from Europe and who is able to trace the yarn's origin to the field from where it was sourced.
Whether the supplier works to build a relationship with you. The last thing you want to feel is that you are just another customer, especially when the fabric you purchase is so integral to your project. Choosing a fabric supplier that works to build a relationship you can have confidence in is key to long-term success. 
The best fabric supplier will meet the above requirements and more. For more information on what to look for in a partner, check out our article, What A Linen Company Should Provide.