Curtains can pull together a room, playing an important role in the overall look and feel of the space. 
For a company that manufacturers curtains for home decor, choosing a fabric that is both luxurious and easy to maintain can present challenges. Many customers want a fabric that is easy to clean, but at the same time creates warmth, comfort and luxury in their homes. 
French linen curtains are the perfect choice for home decor because they:
Do not require extra care
Are moisture-resistant
Feature hypoallergenic properties
Are made using sustainable flax
Can be customized depending on the supplier
French Linen Curtains Do Not Require Extra Care
Often, consumers want a high-end product that doesn't require high maintenance. For these consumers, linen is the answer since it does not require extra care.
Washing and caring for linens is pretty straightforward, offering an attractive selling point for curtain manufacturers. This fabric can even be cleaned and dried in an individual's washing machine and dryer, though it can also be hand-washed or dry-cleaned using professional services. 
In general, there are a few things to keep in mind when familiarizing yourself with how to wash linen:
Hot water may cause linen fabric to shrink or may weaken the fibers.
Linen fabric should never be twisted or scrubbed, as these can damage the fibers as well.
Bleaching is not recommended because it can discolor and weaken the fibers.
Linen should be dried on low heat and removed from the dryer while they are somewhat damp. 
The good news with linen fabric is that this type of fabric holds up well against frequent washes and actually gets softer with time. 
French Linen Curtains Are Moisture-Resistant
Linen comes from the cellulose-based fibers of the flax plant. (You can read about how flax is grown in our article, What Is Linen Made From?) These flax fibers are moisture-resistant. 
Why is this important? Linen can absorb dampness up to 20% without even feeling wet. It's often hidden dampness that leads to bacterial growth, so this feature keeps curtains, which are adjacent to windows, healthier over time. 
French Linen Curtains Feature Hypoallergenic Properties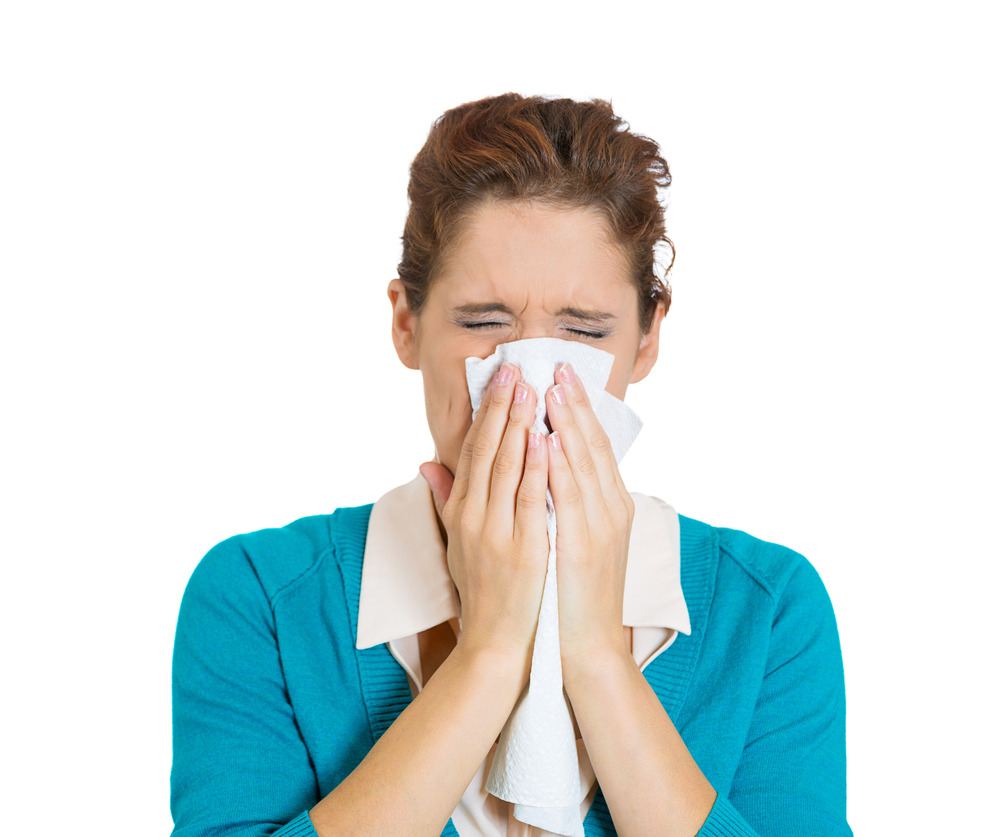 Flax is also naturally hypoallergenic. It is considered to be a natural fiber that is friendly to a person's skin, making it a perfect choice for allergy sufferers. 
Those with allergies typically wash bedding, curtains and other home decor accessories more frequently as well in an effort to get rid of dust mites and other irritants. Because linen gets better as it ages, it holds up well against frequent washing and actually gets softer thanks to its durable nature. 
French Linen Curtains Are Made Using Sustainable Flax
Consumers today prefer sustainable products. In fact, one survey found that 80% of participants felt it was "important or extremely important" for a business to design an environmentally-conscious product. 
For manufacturers and home designers, linen fabric offers the perfect way to incorporate a sustainable textile into a home. In fact, French linen is known for being one of the most sustainable textiles available.  
Grown and harvested in the finest regions of France, sustainability of the land is one of the primary missions of French farmers who work to perfect the process. In fact, for many families who live and tend to flax plant fields located in the coastal communities of France, their work has been a labor of love.
Each year between mid-March and mid-April, French farmers sow the flax plants. Flax is grown according to a crop rotation method, with the rotation renewed every 6 to 7 years. This regenerates the soil for succeeding crops, such as beets, wheat and potatoes, so that the land is used sustainably. 
Farmers typically choose among the 20 or so flax varieties that are available, which allows the farmers to improve yields through plot-specific sowing and by staggering the maturation of crops based on disease criteria. This reduces the need for fertilizer, which can be harmful to the environment.
When growing flax, very little water is required. Because of this, farmers do not need to irrigate during the growing process. Flax also typically requires little to no pesticides, herbicides and fungicides. 
During the growing and harvesting process, very little is wasted with flax. Other parts of the plant, such as its seeds, can be used to produce oil or flax seeds for consumption.
Finally, because linen is durable, it enjoys a longer lifespan. When linen curtains are no longer needed or wanted, the fabric is biodegradable.
French Linen Curtains Can Be Customized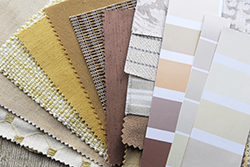 Finally, French linen curtains can be customized for any lifestyle, decor preference or room requirement. There is a caveat to this, however. 
It is important to work with a linen supplier that provides custom services that meet your needs. Whether it's custom dyeing, custom printing or special finishes, a quality linen supplier should be able to provide these services in small or large quantities. 
Typically the two printing options that may be available to you include: 
Digital printing, which is an inkjet-based method of printing colorants onto fabric.
Rotary printing, which is a direct-to-fabric printing technique where the image is engraved on precision-cut stencils (screens). Multiple screens can be used to create a multi-color design and can produce vivid colors and intricate designs. Crisp lines and detailed images are created using screen printing, allowing inks to penetrate the fabric and hold color better and stronger.
While customization may lengthen the delivery time, requesting this service should not add an unreasonable time frame for meeting your goals. 
Customization isn't all you should look for in a supplier, however. That supplier's location, turnaround time and work with other clients like yourself are just as important to finding the right partner for your project. Our article, What To Look For In A Linen Supplier, offers some tips on finding the perfect supplier so you can ensure your finished project is a success.