Linen is a prized textile generally grown from flax plants that are grown in the cool climates of Europe. If you're researching what type of linen to use for your project, you've likely come across several types of linen, from Belgian linen to French linen.
Considering most of the world's flax production originates in the countries that border the English Channel, is there a difference in quality between European linen and other types like Belgian, French and Italian linens?
While linen named after any of these specific countries has long been tied to elegance, the truth is, European linen is created using the same flax fibers found in this region. In fact, flax fibers sourced for Belgian linen often come from nearby fields in France and the Netherlands. 
This doesn't make any of these fine linens any less luxurious. It just means that countries, like Belgium, have done a better job of marketing their product.
In fact, flax plants grown in this European region are known for their sustainable growing practices and the durable linen they produce. 
Here are just a few of the reasons why flax plants grown in this European region are used when constructing the highest quality of linen, and why the best linen often goes beyond its namesake.
Europe Has A Rich History In Flax Production
Cooler climates are ideal for growing flax, which is why countries like France, Belgium and the Netherlands are all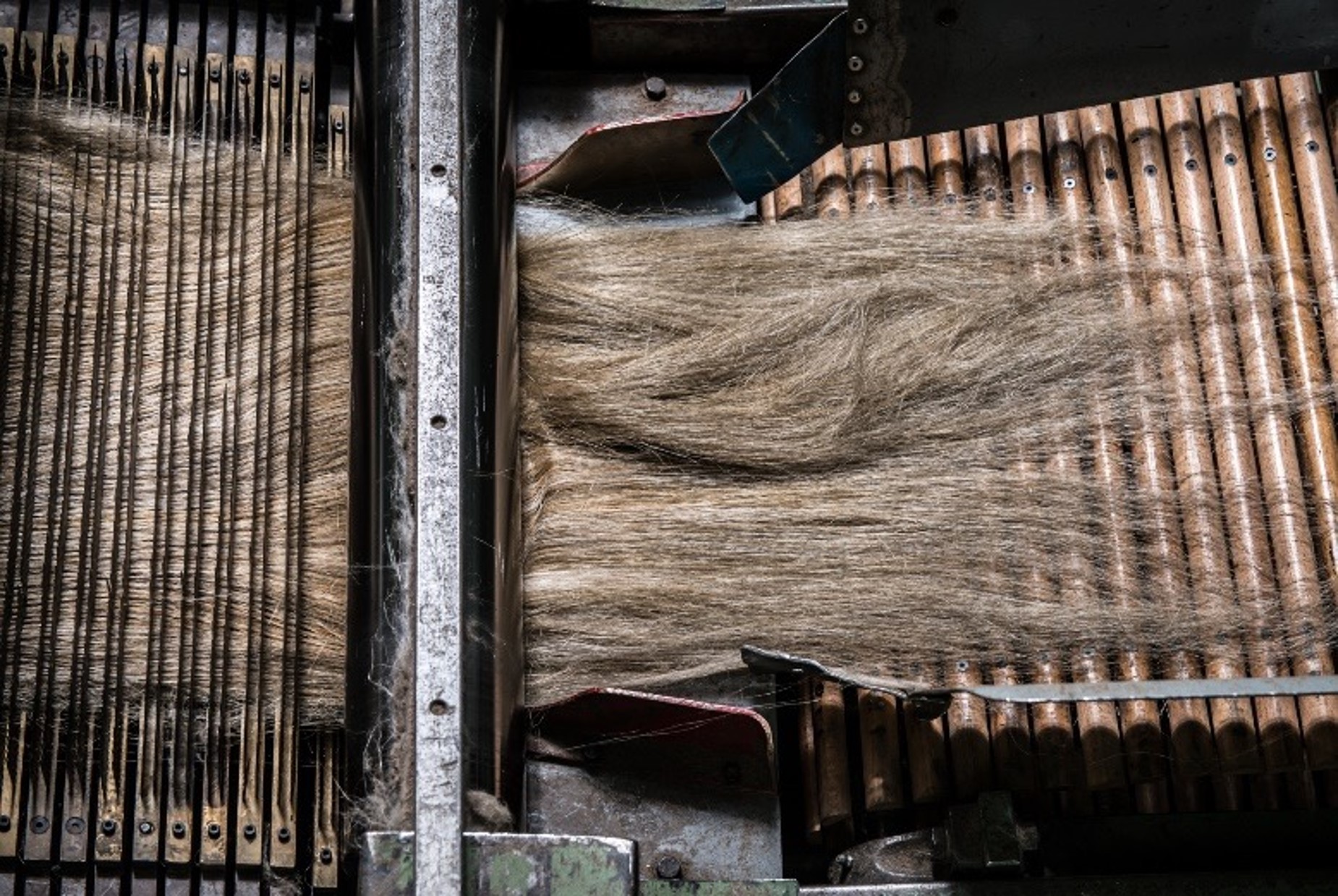 excellent locations for flax fields. 
For centuries, families along these coastal communities have perfected the art of flax production, which you can read more about in our article, What Is Linen Made From? 
The Normandy region of France, for example, offers just one snapshot of this strong heritage. Normandy, located along the northern shores of France, enjoys an oceanic climate, rich soils and a flax culture deeply rooted in farming practices passed down from generation to generation. 
Throughout each generation, families have used flax varieties to adapt to the specific "micro terroirs" in Normandy, while at the same time improving how flax fibers are extracted and woven thanks to embracing technological advances. 
And, while other countries like China and the United States also grow flax, the European countries of France, Belgium and the Netherlands remain the gold standard for flax growth and linen production due to their sustainable growing practices and rich generational ties to this centuries-old practice.
Sustainable Growing Practices Offer Added Value
Linen is known for being one of the most sustainable textiles available. That is in large part to how the flax used to create linen is grown.
Many of the rolling flax fields found along the western shores of Europe embrace these sustainable practices. In fact, how flax is grown in Belgium, France and the Netherlands simply makes it easier than other crops to incorporate sustainable practices. 
That's because very little water is required to grow flax, so farmers are not required to irrigate or fertilize during this process. Flax typically does not require pesticides, herbicides and fungicides as well.
Even when the plant is harvested, very little is wasted. Other parts of the plant, such as its seeds, can be used to produce oil or flax seeds for consumption. 
After linen is created using the flax plant, the fabric enjoys a longer lifespan because of its durability. When discarded, linen is biodegradable.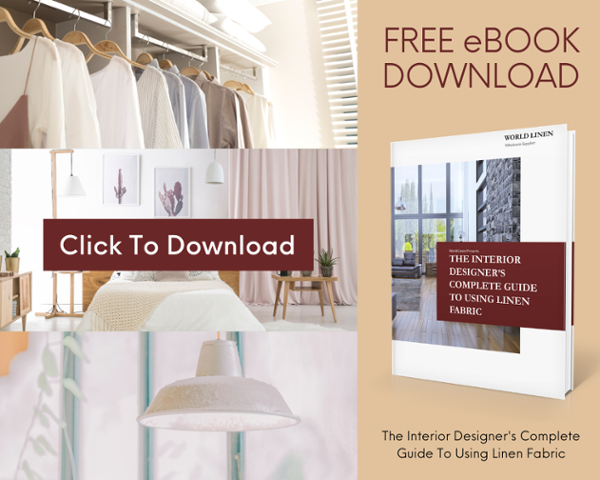 Your Linen Supplier Plays A More Important Role
European linen is created using the same flax fibers often found in Belgian and French linens. Therefore, if there is a difference in quality, it may boil down to the linen supplier you choose to work with on your project. 
Finding the right supplier that meets your needs can be challenging, however. When looking for a partner for your project, here are a few things to consider:
Customization Opportunities
The best linen suppliers offer custom services, whether it's dying, custom printing or special finishes. Make sure your supplier will offer these services no matter the quantity of your order and within your specified timeframe. 
The Supplier's Location
While the flax used to create your linen may be grown in Europe, choosing a supplier that is domestic rather than located overseas can make a significant difference in the product and service you receive. 
For example, there are several challenges to working with a linen supplier located in a different country, including:
Communication challenges that include overcoming time zone barriers
Longer shipping times
Potential issues that could delay products at customs
Inability to visit a site to verify manufacturing practices
Should you receive an inferior product or incorrect order, it can be more difficult to have your order corrected for the reasons above. You also generally have less recourse when an overseas supplier fulfills an order incorrectly or not at all. 
Working with a domestic linen supplier offers more assurance that you can reach the company with questions and you receive your order in a timely manner. 
References Available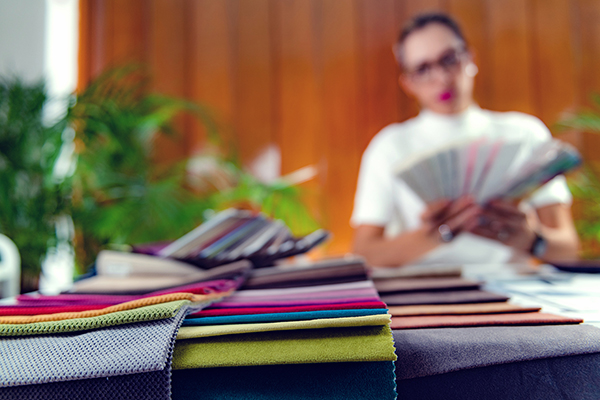 As with any major investment, you should ensure that the work of your supplier can be verified. In other words, a linen supplier should never be afraid to provide you with references or samples of its work. 
Speaking with other clients of the supplier can offer an opportunity to hear firsthand of their experiences working with that supplier. You can also find out how long it took for them to receive their order, the quality of that order and any customer service issues they experienced.
Our article, What To Look For In A Linen Supplier, offers a few other tips when searching for the perfect partner for your project.
There's More To A Name 
The flax plants grown along the coastal communities of Western Europe have long been tied to luxury, whether they originated in the rolling fields of France, Belgium or the Netherlands. 
And, while names like "Belgian linen" are associated with high-quality craftsmanship, it's important to remember there's more to a name. European linen, for example, is created using flax fibers cultivated by many of the same fields. 
What is important to consider when choosing linen goes beyond its name. The history of the region where the flax is grown, farming practices and the supplier you choose to work with also should be considered to ensure you get the highest quality linen fabric for your project.