Shopping online is one of the greatest conveniences available to designers today. It's quicker and often offers a wider selection of fabrics, no matter where you are located. 
Yet, "buyer beware" is an age-old doctrine that should remain in the back of your mind with any important purchase, including when buying upholstery fabric online.  
There are many things that can go wrong or make purchasing upholstery for your project more difficult, from getting overwhelmed by the number of choices you have to your order not being fulfilled correctly. 
If you're looking for the right textile for your project and are hitting the web to buy upholstery fabric online, here are 5 tips to help your experience go more smoothly:

Request fabric swatches
Choose a domestic supplier
Work with a fabric supplier
Custom options should be available
Take precautions against fraud
Request Fabric Swatches
One of the greatest disadvantages to ordering upholstery fabric online is that you don't get to see in person a fabric
that catches your eye. A fabric's color or pattern can appear differently on your computer screen than in person. It can even look different from one tablet screen to another. 
 Another important factor in choosing upholstery fabric is its feel and texture. Fabrics aren't two-dimensional. They have a texture that can only be seen and felt by touching them. For example, a linen/rayon blend of linen upholstery fabric will have a completely different feel than a linen/polyester blend. That's something you can't gauge by seeing a photo of it. 
 Getting fabric swatches helps you select the fabric you want with confidence … at little cost to you. Most wholesale fabric suppliers will provide you with free swatches at little to no cost. 
 Some companies offer sample cards that display the various colors available for each collection. Individual linen swatches can also be ordered online as well. Typically, the only cost charged to the customer is the UPS shipping charge.
With thousands of fabrics out there to check out, when choosing which swatches you want to receive, keep your project considerations in mind including budget and fabric weight. For upholstery projects, you will want to see sample fabrics that are heavier than what you would need for other projects that would call for drapery fabric or fabric for pillows.
 Also keep in mind that the sample may not have the special backing on it for the upholstery application, so you will need to discuss this need with your supplier.
 If your project requires the need for custom fabric dyeing and print services, make sure you are able to receive a sample/lab-dip. We'll explore more on this customization opportunity below.
Choose A Domestic Supplier
A major advantage of buying upholstery fabric online is that you have an entire world of options. Yet while there are reputable upholstery fabric suppliers and distributors located throughout the world, you may run into several issues that could impact your order. 
 With many of these issues, even the best suppliers can't avoid the following:
Difficulty communicating and overcoming time zone barriers
Longer shipping times due to distance
Potential delays at customs
Fewer buyer protections in place if an order is not fulfilled correctly
Difficult to visit a foreign distributor onsite 
Working with a supplier in the United States overcomes these barriers. There are fewer time zones to overcome, shorter shipping times, no customs and more recourse should an order not be fulfilled correctly.
 While you may order your upholstery fabric online, you also want to be able to pick up the phone and reach the company with any questions you have. This provides an additional sense of security that your online order will be fulfilled in a timely manner.
Work With A Fabric Supplier
Where the upholstery fabric company is located is just one factor to consider. Another is the type of company you are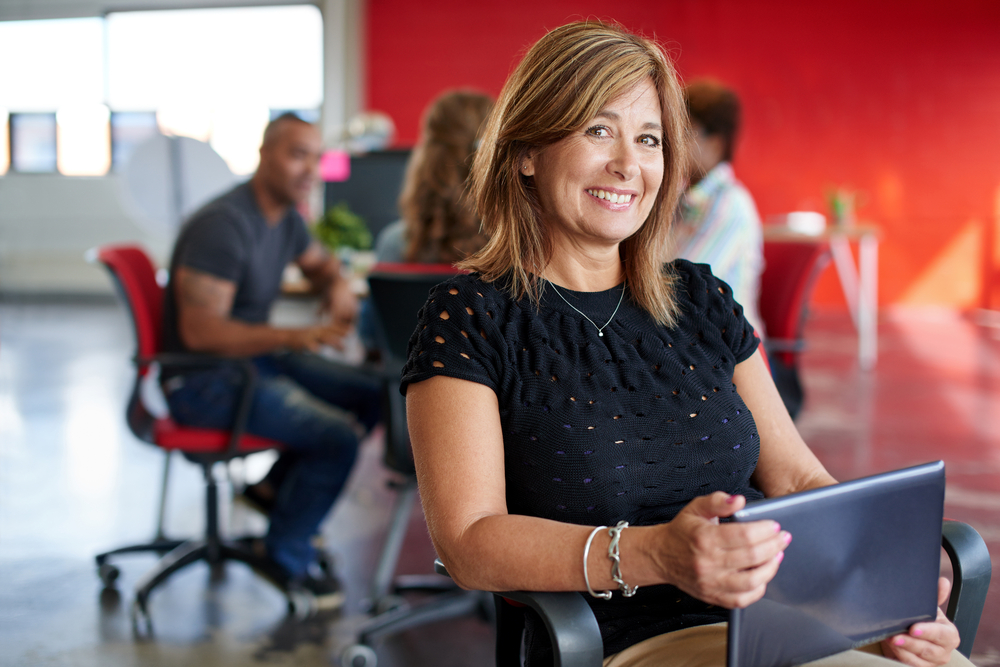 considering working with during your purchase. 
When beginning a project, you have three choices from where to purchase your upholstery fabric:

A retailer
A distributor
A fabric manufacturing company or supplier
 All three types of fabric companies have online sites, and all three typically will allow you to purchase fabric through an e-commerce site. However, although each sells fabric, it's important to know the difference for the sake of your budget. 
 Retailers are typically your most expensive option. For fabrics that are less expensive, oftentimes the quality is inferior. Retailers can be brick and mortar where a person can shop in person or could be an online fabric store (or both). Another issue is that quantities of upholstery fabric are often significantly limited because this type of fabric store caters to the consumer or home market rather than the commercial market.
 A distributor will likely have higher quantities of upholstery fabric, but a distributor marks up prices before selling the fabric to an end-user.
 A fabric manufacturing company or supplier will also have higher quantities of fabric available but will offer the best prices since you are purchasing the fabric directly from the company without going through a distributor, who essentially acts as a broker.
 No matter which online company you are considering, it is important to ensure the company has the quantity of the fabric you need, does not set minimum quantity order requirements and fits within your budget.
Custom Options Should Be Available
A drawback that many people experience when purchasing anything online is the lack of customizable options. The best upholstery fabric suppliers will offer you the ease of ordering online but also make it easy to bring your vision and individual style to life.
 After all, no design project is the same, and it's important that a supplier helps you meet the unique requirements of your plans. However, when discussing your customization needs, make sure the company you are considering working with can also meet the lead time and budget for your project.
 So what customizations are available? That often depends on the supplier or manufacturing company itself, but in general, here are what the best upholstery fabric companies offer:
Custom colors
Here's where ordering upholstery fabric online can get tricky. You should never rely on the manufacturer's website for color. As we discussed above, it is better to request a color swatch so that you are more likely to receive the color you desire. 
 Dye lot variations are common in the textile industry, and color shifts can happen with "stock" colors. Having your own custom dye lot created can help ensure your upholstery fabric features the color you want since much more stringent controls are added during customization. This ensures that the mill can meet the specifications, and the result is repeatable and reliable with a maximum variation of 3% to 5%.
Custom Printing
Rotary/flat bed printing and digital printing offer opportunities to incorporate vivid colors and intricate designs into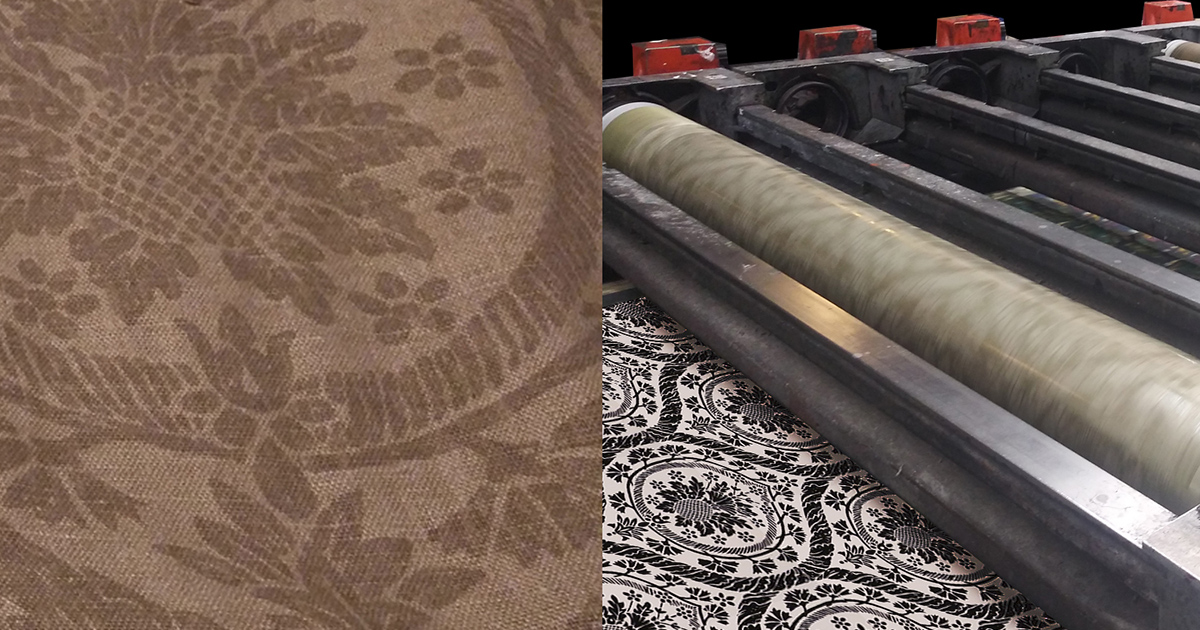 your project idea. 
 Rotary/flat bed printing is a direct-to-fabric printing technique where the image is engraved on precision-cut stencils, also known as screens. Crisp lines and detailed images are created using screen printing, allowing inks to penetrate the fabric and hold color better and longer.
 Digital printing on fabric is also known as DTG or direct-to-garment printing. Digital printing is an ink-jet-based method of printing colorants onto fabric. This process allows for lower minimums, eliminates screen charges, and removes the need for screen storage. 
Upholstery Backing
Manufacturers can permanently add backing to upholstery fabric to help prevent seams from slipping and to add durability. Latex backing is commonly used when upholstering couches and other pieces of furniture since the coating helps prevent soil from sifting through the fabric.
Protective Coatings
A popular protective finish used in homes and offices is called nano-coating, which is a very thin transparent plastic polymer film coating that helps repel dry particles, water, oil and dirt. Other options include Scotchgard and Alta treatments, which protect the fabric against dirt and spills.
Manufacturers also offer antimicrobial, antibacterial and antifungal treatments that prevent the buildup of bacteria, fungi and dust mites. These treatments are used in decor projects for schools, hospitals and outdoor environments.
Fire Coatings
If your project is commercial, you may need to work with upholstery fabric that has a fire rating. The state of California requires that furniture comply with TB117-2013. This regulation requires that upholstery fabric pass smolder cigarette tests.
 Fabrics used in public places must also meet fire safety standards as outlined by the National Fire Protection Association and California law. Fire retardant applications are often used in public spaces as well. These can be sprayed on or brushed on to help limit the spread of a fire.
Take Precautions Against Fraud
Our final tip before you buy involves something you should do every time you purchase a product or service online…Keep in mind overall online shopping safety precautions. 
If a deal sounds too good to be true, it probably is. Working with a domestic supplier can help you avoid scams, but if a good deal seems "too good," it's always best to walk away. 
Another easy way to avoid fraud is to make sure the site you are buying from is secure. Look for an icon in the browser bar of the site that looks like a lock. This ensures the site features secure encryption. A website should also start with "https" rather than "http." 
When calling a fabric company, make sure you are talking to a direct representative who will better be able to answer your questions about a specific textile. If you are unable to talk to someone directly from the company you are considering, that's a huge red flag. 
Taking these simple precautions, along with following the tips above, will help you have not only a safe online experience but a rewarding one that will put you on the right path to a successful project.