Elegant, classy and sophisticated, black linen represents an attractive and exciting option for table décor, bedding, drapes, towels, outdoor furniture, upholstery fabric and other interior design and clothing projects.
From formal events that feature a sleek black and white theme to designs that require a subtle, elegant base, black linen is the perfect starting point for your project.
With a classic yet bold take on decor, black linen can transform a space in an endless number of ways. Here are just a few to kick your design project into action. 
Layering With Bold Accents
One of the biggest design trends to take the design world by storm is layering to add visual appeal and depth to a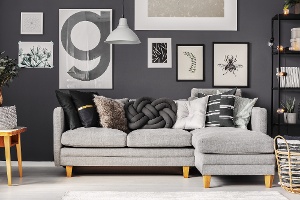 space. 
Black linen provides the perfect neutral backdrop to experiment with bold colors or soothing shades to create an elegant, layered look. When paired with striking black upholstery on a sofa or chair, elements like accent pillows, lampshades and other home decor items can provide a pop of color without overwhelming a space. Black pillows on light upholstery also add elegance or can make a patterned pillow in front of it stand out. 
Draped in black linen fabric, formal dining tables will take elegance to a new level, especially when paired with crystal, silver, gold or chairs upholstered in bright, bold colors. 
Then there's the allure of black and white, which never goes out of style. Layering with wood tones adds visual warmth to this monochrome room.
Creating Textures 
Embellished designs on black linen create striking looks, transforming a room instantly. Particularly black and white striped upholstery fabric and animal print patterns highlight a trend toward embracing layers and unique designs.
A popular way to achieve this is through rotary or flat bed printing. Rotary printing is a direct-to-fabric printing technique where the image is engraved on precision-cut stencils (or screens). Multiple screens can be used to create a multi-color design and can produce intricate patterns.
Screen printing also allows inks to penetrate the fabric, which holds the deep black color better and longer.
Damask linen, which has been compared to embroidery, can also add another dimension to the fabric. Damask is a popular linen weave pattern used on decorative additions to a room. Designs can often be subtle, appearing to the eye as the light changes or a vantage point changes in the room. 
Transforming Walls
Bright designs aren't for everyone. Yet black linen wallpaper can provide a powerful look that oozes sophistication.
With many different patterns to choose from, dark wallpaper can spark creativity in designers, setting a stylish tone for a room. 
Black linen wallpaper can also help provide a non-distracting and calm space for work environments. Rather than painting walls, wallpaper made with linen creates a unique space by adding texture without overwhelming the decor of the room. 
There are also practical advantages to using wallpaper versus paint. In addition to repelling dust, linen wallpaper can provide thermal and acoustic insulation, offering an extra bonus to sound-sensitive spaces or those wanting to save on their heating and cooling costs. 
Because of linen's breathability and natural hygienic properties, linen wallpaper also prevents the growth of mildew and fungi, producing a healthier environment.
Where To Get Black Linen
Now that you have some inspiration for how black linen can transform any design space, selecting a high-quality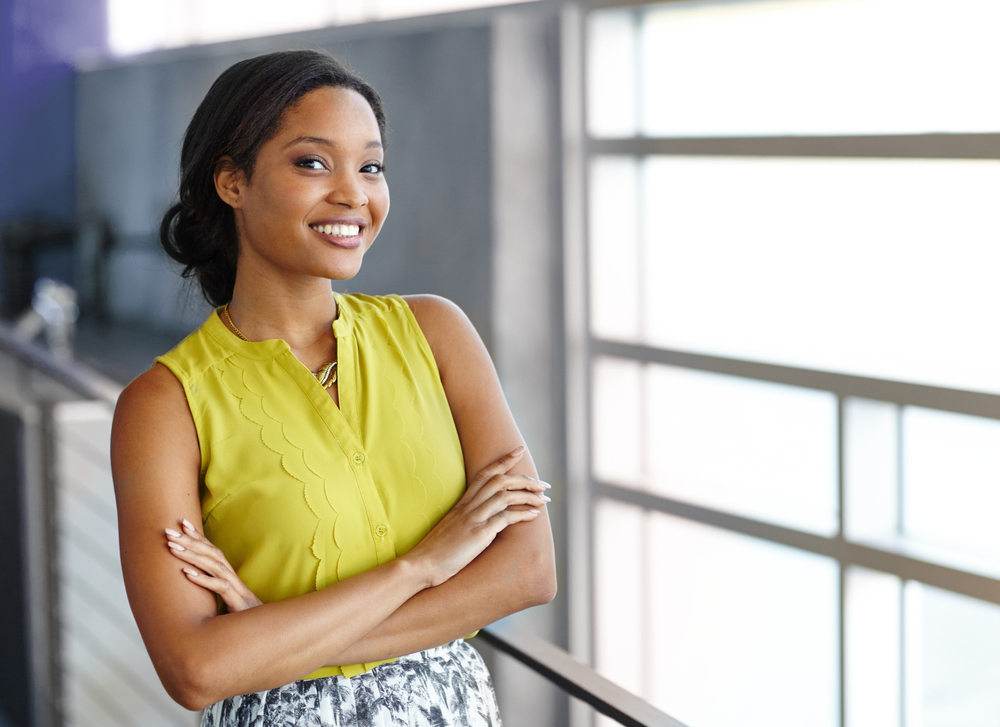 provider for your project is critical to ensuring all goes smoothly. 
It's important to first research whether working with a distributor, retailer or supplier is your best option. Each of these sellers offers unique benefits, depending on how much black linen you need and how you intend to use it.
Black Linen Retailer
When you're short on a few yards and need to pick something up at the last minute, a retail shop can help you get what you need without much fuss. A retailer may have a brick-and-mortar location that makes it easy to purchase what you need quickly, but the drawback is that you'll pay a higher price for your black linen for the convenience of a quick purchase.
Another drawback is that you might not have access to the best quality linens from a retailer because they often cater to a mass-market audience of casual consumers. There's nothing wrong with purchasing black linen fabric from a local retailer for specific reasons, but these establishments might not be the best option for artists, designers, or professionals.
Black Linen Distributor
A second option is to skip the retailer and go directly to the distributor. Cutting out one of the steps in getting the linen from the manufacturer to the buyer can marginally reduce the cost per yard. One of the benefits of working with a distributor and skipping the retailer is that you can often obtain large amounts of black linen, which is ideal when you're a designer or business owner who requires a substantial amount of material.
However, you may still pay a premium to work with a distributor for your linen blend fabrics. After all, the distributor must make a profit too, just like the manufacturer and the retailer who operate on either side of the distributor. The distributor will purchase the linen from the manufacturer and increase the price when it sells it to a retailer or directly to a buyer.
Black Linen Supplier
The most economical option for obtaining the highest quality black linen is to work directly with the manufacturer or supplier. When you skip the retailer and the distributor and go straight to the manufacturer for your materials, you'll enjoy a lower overall price because you won't pay for the markups.
Working directly with the manufacturer also means you can get every ounce of information you need to make your purchasing decision. You can ask virtually any question of your manufacturer and get a quick and straightforward answer without having to wait as you might with a retailer or distributor, who might need to check back with the manufacturer to answer your question.
The one challenge you might face in selecting a supplier for your black linen is that you might need to find a business that will offer you wholesale prices without a bulk purchasing commitment. If you need a significant amount of natural linen fabric or material, you'll often fare best going straight to the manufacturer. However, if you only need a small amount, you might need to do a little extra searching.
Domestic Vs. Overseas Black Linen Suppliers
With the incredible disruptions to the supply chain in the past few years, businesses of all types have experienced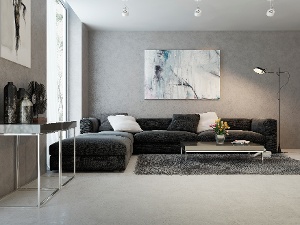 extraordinary delays in getting their products to market. Global shortages, shipping delays and months-long backups at the nation's major ocean ports have created havoc for anyone purchasing goods from overseas.
Although the supply chain delays will eventually subside, it has become increasingly crucial for businesses to maintain strong connections to domestic suppliers. If you're a manufacturer who uses black linen and requires a consistent supply, overseas shipping delays can sink your ability to manufacture at a constant rate.
Wholesale fabric suppliers exist worldwide but working with a linen company that's on the other side of the planet may present some challenges that go beyond shipping delays and supply chain issues. When you make purchases from an overseas company, you may encounter communication issues because of the differences in your time zone versus your supplier's time zone.
Additionally, you may experience issues related to shipping goods overseas that don't have anything to do with the current supply chain blockages. For example, you might have to pay more for shipping because the goods are traveling across the world. You may also need to contend with delays at customs and the inability to return items that aren't what you expected.
Working with a domestic manufacturer can reduce or even eliminate the delays and uncertainties that come with making a large purchase of black linen from an overseas manufacturer. Connecting with a U.S. supplier can even make it possible for you to visit your manufacturer's facility in person to learn more about the linen and color you want to buy.
5 More Tips To Finding The Best Black Linen Supplier
Shipping timelines and the ease of communicating with your supplier aren't the only search criteria you might use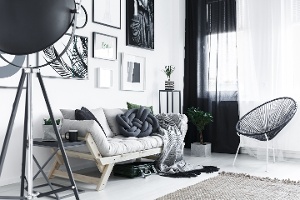 when selecting a black linen manufacturer or supplier. The following additional considerations can help you narrow down your prospective manufacturers:
Customizations Offered
Quantities Met
Known Fabric Source
Deadline Attainable
Customizations Offered
If you're experienced with black linen, you know that every piece of linen isn't the same and that certain manufacturing decisions create different looks, feels and strengths. Your manufacturer should offer customization options for your black linen purchase or have multiple options available. You may want to select a manufacturer with print and dye services when you have unusual black linen requests.
Quantities Met
One of the best reasons to work directly with a manufacturer is its ability to provide you with the exact size or quantity of material you need, whether that's a single bolt or wholesale fabric by the bolt. Your supplier should also offer a consistent supply of materials so you can rely on the regular delivery of materials to support your ongoing sales.
Known Fabric Source
One of the most straightforward questions for your supplier to answer should be where it sources its fabric. As you research common sources for black linen materials, you may want to ask whether your supplier gets its yarn from Europe, which is one of the world's best sources. You can also ask whether your manufacturer knows anything about the farms that supplied the flax from which the fibers for the yarn were gathered.
Deadline Attainable
Although an overseas manufacturer may make its best effort to get you your supply of black linen on time, you may want to rely instead on the options of a domestic supplier who can offer you a quick and reasonable timeline for your order. Your supplier should have the manufacturing capability to meet your order demands on a satisfactory timeline.
Working With An Outstanding Black Linen Manufacturer
As you explore your options for black linen manufacturers, you'll learn that linen and linen blend fabrics are some of the most eco-friendly materials used in fashion and home design today. 
Black linen fabric is perfect for upholstery and drapery fabric projects because of its durability, strength and available weight options. If you're a designer who wants your clients to enjoy beautiful furniture and home decor that won't show its age, linen fabric is an excellent option.
When you select your black linen supplier, inquire about whether your manufacturer can partner with you in custom dye and print services, which can help you customize projects for your clients. A knowledgeable manufacturer is an excellent ally when you want to expand your operation without dealing with the machinery and space necessary to handle custom black linen requests.
Select a trusted manufacturer for your black linen, and you'll be rewarded with sturdy, smooth and naturally pill-resistant fabric that's easy to wash and is long-lasting. Your clients will offer you their complete confidence when your products exceed their expectations.